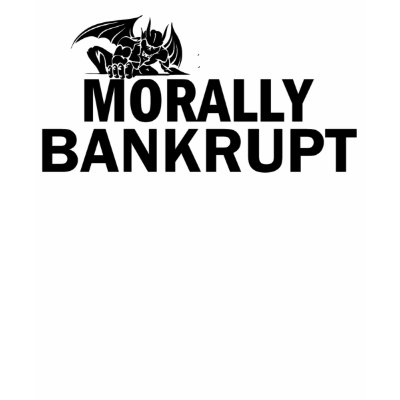 The Child Corrupting,
Morally Bankrupt vs. The Nazi Book Banning Idiots
I was planning to do a post about my thoughts on "book banning" with the approach of Banned Books Week, but the recent outrage over the
Wesley Scroggins
article has added another dimension to my thoughts, so I'll just write it as one post.
I have to say that all of the comments, blog posts, articles and such from all ends of the spectrum have been a little disheartening to me. It makes me sad to see such hateful things being thrown around by all involved in this debate. Morally bankrupt, Nazi book burners, pornography pushers, ignorant parents who want to keep their children ignorant too, child corruptors, the list of insults from both sides goes on and on. I know that emotions run high on this issue, and for good reason, but when we start throwing names around, what good comes of it?
Wesley Scroggins can sit down and write a hateful (and misinformed) article about authors and their books, and people opposed to him can write hateful blog posts and throw insults back at him, but who is listening? Who is changing their views? No one. There are people, I'm sure, who are reading Scroggins' article, and writing him, telling him what a great job he's doing, agreeing with him and spurring him on. And there are people writing on blog posts who are saying that Scroggins is a Nazi and all those who believe like him are the same, and people are cheering and saying, "YES! I agree! Well said!" But who are those people? Are they the ones who's minds you're trying to change? Or are they the people who already agree with you? If you really want to change someone's view on things, insulting them is not going to help. Instead of having an open mind about what you have to say, they will immediately shut you out and write you off as an extremist (in either direction).
Here's the thing: People who write books about teenage issues that contain sex, drugs, language etc. are
not
trying to corrupt children. They are writing about real life and trying to expose children to literature and thinking for themselves. And, people who want books with "content" in them taken out of schools are
not
Nazis. They are parents who are fearful for their children, and with good reason. With the rise of teenage sex, and drug and alcohol abuse, they want to protect their children the best they can. What's important to remember is that, ultimately, (almost) everyone wants the same thing. We want what's best for the children of this world. We just have different ideas about what that is. There are people who think that kids should be able to read whatever they want, and people who think that kids should read only what is in line with their morals and values (and all sorts of people in between). Both sides have very good reasons for these beliefs. Do we really think that everyone should and can think exactly the same as we do? Even Amy and I have different opinions about what our kids read (and watch) and we're best friends. And here's the kicker....there will never be a time (in this world) that we all agree.
So, what can be done?
It is my opinion, that the best way to deal with all of these issues is through
information and education
. So many issues would never be issues to begin with if people were informed and educated. For example:
What if the schools that Scroggins wrote about in his article had
informed
parents about the books that they were going to be reading this year? What if they told the parents what content was in the books and
educated
them about why they felt it was an important message? Then gave parents the option of allowing their child to read that book, or an alternate book that doesn't have questionable content. This gives parents the chance to make the best, most informed decision about what's best for their child. What would Scroggins have written about then? If he complained to the parents, they would have said, "Yes, we already know...thankyouverymuch." There would be nothing for Scroggins to "expose" and so nothing for him to write about.
I've found that when parents learn about these things after the fact, they are much more likely to be upset and react more harshly than if they had been informed up front. If they feel like the welfare of their children is being threatened, their parental instincts kick in, and they go on a rampage to protect their child. All of which might have been avoided, if they had been told ahead of time what to expect, and not gotten what is often inaccurate information from a third party.
I think that often authors/teachers/schools are afraid that if they tell the content that is in the book, that parents will keep their kids from reading the book, or that they'll only see the "content" and won't see the benefits of the book. But I think that's why it's even
more
important that the author or teacher is the one who tells the parents what's in the book. They will be more likely to better explain the reasons a book
should
be read, regardless of the content, than anyone. If someone like Scroggins is the one that parents are getting their (mis)information from, it's no wonder they're freaking out!
Sometimes informing parents about content can actually propel them into
giving
the book to their child. I had never read
Speak
by Laurie Halse Anderson. I remember seeing it at the bookstore, but I just never picked it up. My mom, however, was really interested in it, and decided that she would like to read it and
review
it for our blog. She kept a pretty detailed account of all the content in the book and told me about it afterwards. When I learned what the book was about, and she told me how powerful the message was, I immediately gave it to my 15 year old daughter so that she could read it. I thought it was a really important lesson and story for her to read. I wanted to make sure that if she ever went through this, or any kind of abuse, that she would Speak out about it. But if I hadn't been told about the content, I may have never picked up the book for her! And I certainly wouldn't have had the opportunity to talk to her about what she had read. (Laurie wrote a fantastic article as a rebuttal to Scroggins' claims about Speak, you can read it
here
.)
What's the bottom line?
#1 Information
and
Education
should be embraced and not feared. I believe it is the right of every parent to decide what their child reads and doesn't read. That means that no one should be forced to read something their parent is against, and it means no one should decide for others what their child should
not
be able to read. But how can parents make informed decisions about the books if they don't know what's in them?
#2
If you want to change people's minds, get informed yourself, then Speak Loudly, but speak kindly! Use language that is true and not inflammatory. Don't try to force your opinions on others, instead explain your views in a way that might make people want to reexamine their own. Remember that there's more that unites us than divides us!
There's so much more I want to say on this subject. I'm sure I will at some point. What are your thoughts? If anyone feels like discussing it, leave a comment!
To show our support to Laurie and her book, we are giving away our signed copy of SPEAK (don't worry, we have two) in the hopes that it will help someone Speak out about abuse. If you would like to be entered, please fill out this form!
Winner: Michelle Jue