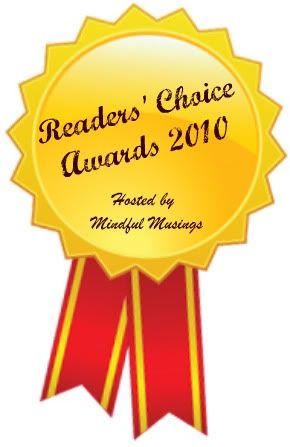 We knew we were awesome, but we didn't know we were THIS awesome!!! Haha! No, really, thanks so much whoever you are that nominated us! We love you the most!
If you'd like to vote for the best new blog, or best blog, go check out
Mindful Musings
and VOTE (for us (wait, did I just say that? (yes I know I have parenthesis in parenthesis) yes, I did) or whoever you want (but really us) plus you could win a prize for voting!)
WE LOVE YOU!!!