Interview with Sarwat Chadda
Dark Goddess (A Devil's Kiss Novel) by Sarwat Chadda
New enemies, new romance, and new horrors,
Billi's back, and it seems like the Unholy just can't take a hint.
Still reeling from the death of her best friend, Kay, Billi's thrust back into action when the Templars are called to investigate werewolf activity. And these werewolves are like nothing Bilil's seen before.
They call themselves the Polenitsy - Man Killers. The ancient warrior women of Eastern Europe, supposedly wiped out centuries ago. But now they're out of hiding and on the hunt for a Spring Child -- an Oracle powerful enough to blow the volcano at Yellowstone -- precipitating a Fimbulwinter that will wipe out humankind for good.
The Templars follow the stolen Spring Child to Russia, and the only people there who can help are the Bogatyrs, a group of knights who may have gone to the dark side. To reclaim the Spring Child and save the world, Billi needs to earn the trust of Ivan Romanov, an arrogant young Bogatyr whose suspicious of people in general, and of Billi in particular.
Dark Goddess is a page-turning, action-packed sequel that spans continents, from England to the Russian underworld and back. This is an adventure of folklore and myth become darkly real. Of the world running out of time. And of Billi SanGreal, the only one who can save it.
My Review
Well, once again Chadda delivers. I really enjoyed this book as much, if not more than the first one!
I loved that it was mostly set in Russia, I love the Russian accent.
Did you know I can read with a perfect Russian accent in my head?
Billi saves a little girl from nearly getting slaughtered by a werewolf (deep, deep down she's sorta a softy). The child turns out to be an oracle, the Spring Child. And everyone wants the Spring Child; the Bogatyr (Russian mob types) and the Polensity (man-killin' werewolves). I love the fact that there were werewolves in this book. It just made it so intense, and believe me when I say man killers, all the werewolves were woman. Intense, strong, dangerous, not-so-feminine woman.
So, of course, Vasilisa gets kidnapped and that's what takes Billi to Russia. Once the book was set in Russia, it was such a fun read. Before Russia, Dark Goddess was just intense. Now it's fun and intense at the same time. Russia is were Billi meets mysterious, handsome, strong, Ivan Tsarevich and let me just say... WOW! I just loved their chemistry and how they worked together. They made a great couple. Yes, yes, there was more kissing in this book. So double whammy for me! Werewolves & kissing = one great book!
Chadda describes the palace were Ivan lives right down to what the murals on the ceiling looked like. I just love the description in this book. I love when the author just paints a picture for me, in my head. The clothes Billi wore in this book were so beautiful. The cars the Bogatyrs drove were amazing. I could just smell the money that was dripping off the Bogatyrs.
I enjoyed the fact that Billi and her father seem to have more of an understanding in this book. They get along pretty well, like some healing has taking place or maybe Billi has grown into her duty as a Knights Templar. There was more Templar action, romance, double-crosses, gun battles and many other things to look forward to in Dark Goddess.
Let me just say, if a third Devil's Kiss Novel was coming out today, I would drop everything (hopefully, I'm not holding a child in my arms at the time), to stand in line and wait for hours to get my greedy, little hands on it!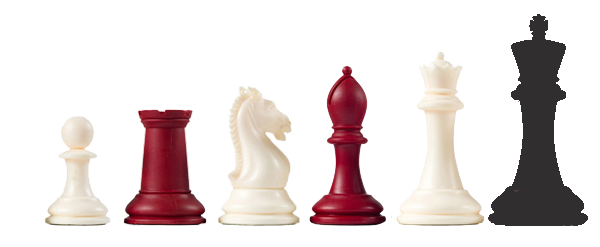 AMAZING!
Product Details
Reading level: Young Adult
Hardcover: 384 pages
Publisher: Hyperion Book CH (January 25, 2011)
Language: English
ISBN-10: 1423127595
ISBN-13: 978-1423127598
Profanity: mild
Sexual: mild
Violence: heavy
*For full content of Dark Goddess go to Parental Book Reviews!