EEK! I just love every bit of news about The Infernal Devices!!
Clockwork Angel
was my favorite 2010 release, and I can't WAIT until I get to read Clockwork Prince!
Cassie announced on
her blog
that the cover for Clockwork Prince will be released in May! In the meantime, here's the placeholder they will be using: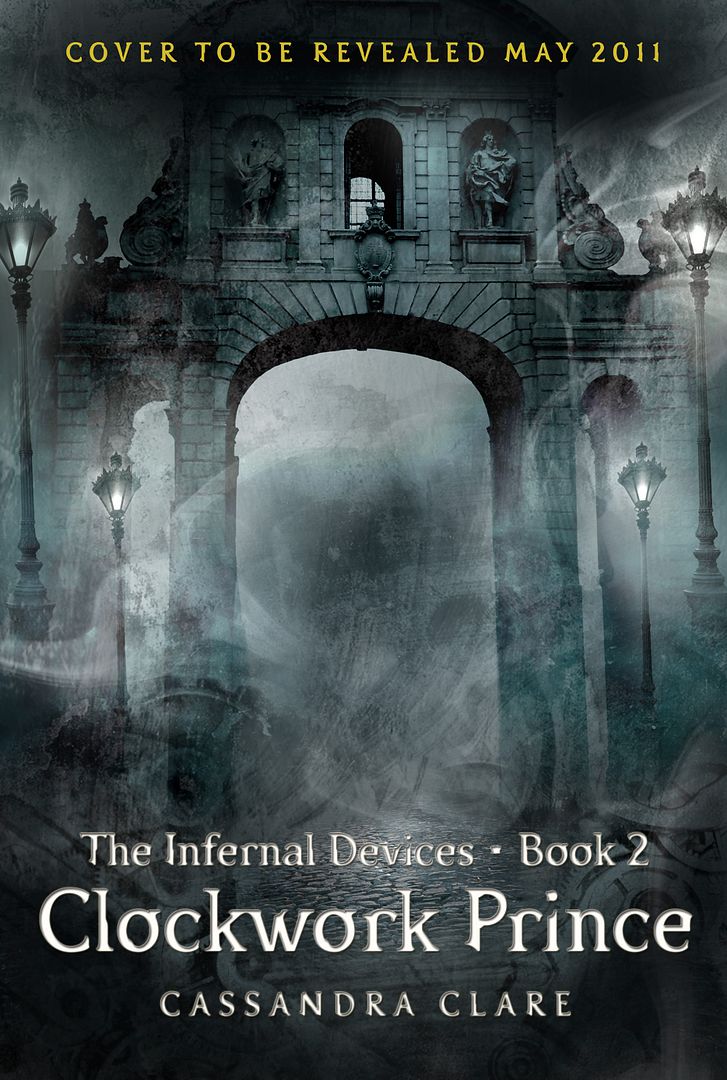 Is it strange that I can get so excited about a PLACEHOLDER cover?? Cassie says the background shows Temple Bar on Fleet Street, near the Institute.
"What desperation drove you to me, in the middle of the night, in a rainstorm? What has changed at the Institute? I can only think of one thing..."