Reading level: Young Adult
Hardcover: 288 pages
Publisher: Simon Pulse (February 22, 2011)
Language: English
ISBN-10: 144240924X
ISBN-13: 978-1442409248
Buy the Book:
Amazon
http://kellykeaton.net
Ari can't help feeling lost and alone. With teal eyes and freakish silver hair that can't be changed or destroyed, Ari has always stood out. And after growing up in foster care, she longs for some understanding of where she came from and who she is.

Her search for answers uncovers just one message from her long dead mother: Run. Ari can sense that someone, or something, is getting closer than they should. But it's impossible to protect herself when she doesn't know what she's running from or why she is being pursued.

She knows only one thing: she must return to her birthplace of New 2, the lush rebuilt city of New Orleans. Upon arriving, she discovers that New 2 is very...different. Here, Ari is seemingly normal. But every creature she encounters, no matter how deadly or horrifying, is afraid of her.

Ari won't stop until she knows why. But some truths are too haunting, too terrifying, to ever be revealed.




Review

I really, really, really devoured this book. I opened it and read it, in twenty-four hours. Yes, that means lots of hot tea, sweats, no cooking, ordering pizza, begging my husband to leave the house (so he's not jealous of my time) and completely ignoring my children. This doesn't happen to me very often, but when it does, I savour every page!
Aristanae "Ari" Selkirk was like any other teenager wanting to know why her mother had giving her up as a baby. So when she was almost eighteen, her foster parents loaned her their car and she took off, in hopes of finding what happened to her mother. This journey that Ari has decided to take, for her sanity, ends up being one heck of a roller coaster ride. The same night she figures out some of what happens to her mom, someone tries to kill her. She is scratching her head at this point, wondering what the crap her mother was involved in.
Ari's search leads her to New 2. New 2 is a very different run down New Orleans, after all the hurricanes hit. It is basically a safe haven for mostly teens that have no where to go, no family, and most of these teens have special powers. Ari meets Crank, who helps her with a ride to New 2 and a place to stay. There at the run down mansion she makes some close friendships with Sebastian, Dub, Violet, Pascal (Violet's pet alligator), Henri and Crank. All these teens live together as a close-knit family and it doesn't take long before Ari feels right at home. She wants this life, where people understand her, and to finally belong somewhere.
Tall, dark, and super handsome Sebastian decides to help Ari find what she needs, in order to fully figure out her past. Sebastian and Ari cannot resist the magnetic chemistry between them and it's fully taken over them in such a short time. Sebastian is smart, manly, dependable and Ari's savior several times over. My favorite parts of this book was when He and Ari just hung out, spending time together hand-in-hand. I loved Sebastian, the way he looked and loved Ari
I really liked the way Keaton wrote this book. It had a lot of descriptions of the mansions, streets and especially the Mardi Gras parties that took place. I think my favorite character would have to be Violet, with her big, dark eyes and her sweet, yet quiet demeanor. Every character in this book held their own, it never got confusing on who anybody was. All the characters were unique in their own way. Ari was such a great protagonist, she was strong and completely kick-butt. If you've ever read any of my reviews, you know I like the main female roles to be able to handle themselves. Well, Ari, is at the top of my tough female list.
Kelly Keaton does a wonderful job taking the reader on a journey through a very different, imaginative New Orleans, than we have now. This book has something for everyone... romance, magic, Greek gods, very powerful friends and a gripping ending. You will enjoy this book, it is such an exciting read!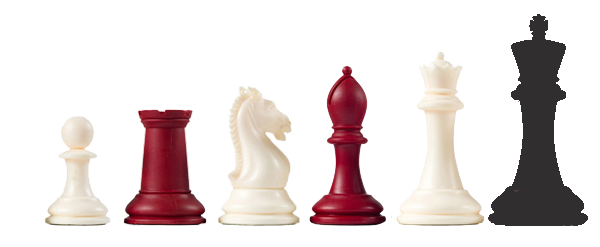 Profanity: EXTREME
Sexual: Rape Mentioned
Violence: Moderate