Reading level: Young Adult
Paperback: 272 pages
Publisher: Delacorte Books for Young Readers; Reprint edition (January 13, 2009)
Language: English
ISBN-10: 0385734883
ISBN-13: 978-0385734882
Kiss Me Kill Me by Lauren Henderson
When 16-year-old Scarlett Wakefield transfers from St. Tabby's to Wakefield Hall Collegiate, she is relieved that no one knows her dark, haunting secret. A few months ago, Scarlett was invited to an elite party with a guest list full of the hottest names in British society, including Dan McAndrew. Before the party, Scarlett had only imagined what it would be like to have her first kiss with Dan, but on the penthouse terrace, Dan leaned in close and she no longer had to wonder. Their kiss was beautiful and perfect and magical, and then . . . Dan McAndrew took his last breath as she held him in her arms. No one knows how or why Dan died, and everyone at St. Tabby's believes Scarlett had something to do with it. But now that she's safely hidden away at Wakefield Hall, Scarlett would rather forget that it ever happened. Only she can't. Especially when she receives an anonymous note that will set her on the path to clearing her name and finding out what really happened to the first and last boy she kissed.

Review
I honestly have no idea what to say about Kiss Me Kill Me.
I'm going to try my hardest not to be too honest.
Because, well, that didn't work out so well last time.
Well let me start off by saying that Kiss Me Kill Me was a cute, short, and easy read.
There isn't much I can complain about, and there isn't much that I really loved about it.
It was just an okay book that I finished within a few days.
The only thing I really don't like about it is that after I finished it,
I found out that there are 3 more books.
I would have never read it if I knew that in the fist place.
Kiss Me Kill Me let me just enough mystery where I am
a little curious about what will happen.
But I reallyreallyreally don't want to read three more books to figure that out.
I felt like the parts where the author meant it to be a "nail-biting situation"
were kinda weak.
The good part about this book is that I found myself laughing
because of Scarlett's sarcastic comments and even though you would think her
complaining about her body, her life, and pretty much everything else
would get annoying, it really didn't.
Honestly, I kinda liked it.
Because when you think about it, that's all us girls do in our minds.
Or at least that's what I do a lot.
I look at myself and complain about my body or what I don't have.
I liked how the Laura Henderson kinda spotlighted the realness in her main character.
I feel like a lot of YA novels that I read, the main girl is pretty much the definition of perfect.
But of course, she doesn't realize it.
And she is just oblivious to all the attention boys give her, she just thinks she is "plain".
But I just liked how Scarlett I knows she is beautiful,
she just has some complaints.
Anyway, yes I liked this book,
and I probably will drag myself to read the next three in the series.
I'm just hoping that it's not a retake of Kiss Me Kill Me.
I think I already got enough of the "Lets Remake The First Book 4 Times"
when I read the Touch Series by Laurie Faria Stolarz.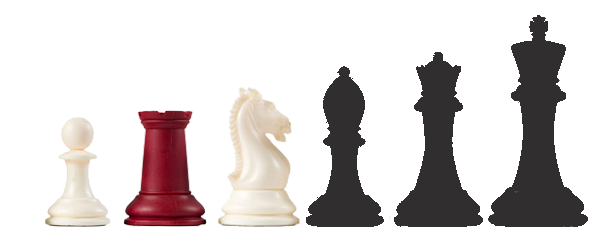 Sexual Content: Mild (kissing)

Profanity: Moderate

Violence: Mild

Other Notables: Issues with body image