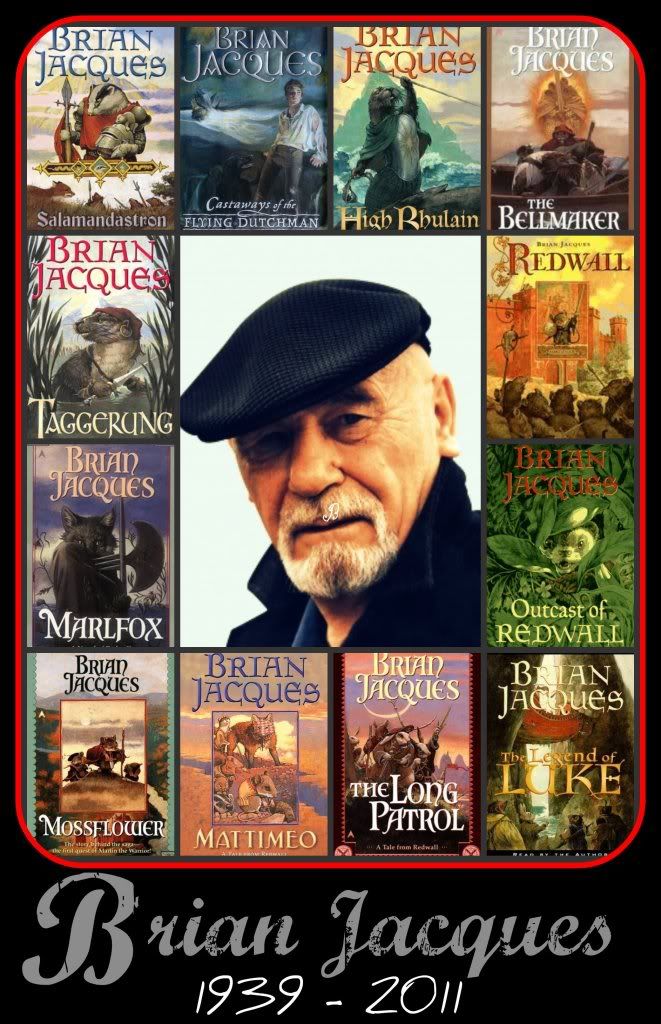 On Febuary 5, 2011,
Brian Jacques
, author of the
Redwall series
, passed away.
Brian Jacques books really helped me with reading. The first series I really loved was Harry Potter. And the second was Redwall. I have had the great honor of reading Jacques books, and to this day they remain some of my favorites. He was truly a great author who wrote books that will be remembered and read for ages to come.
A Roman Catholic, Jacques lived in Liverpool, England. He had a wife, two sons, and a granddaughter.
May you rest in peace Brian Jacques, you will truly be missed.
- Austin