Reading level: Young Adult
Hardcover: 464 pages
Publisher: Katherine Tegen Books (February 15, 2011)
Language: English
ISBN-10: 0062002325
ISBN-13: 978-0062002327
Buy the book:
Amazon
First there are nightmares.


Every night Ellie is haunted by terrifying dreams of monstrous creatures that are hunting her, killing her.

Then come the memories.

When Ellie meets Will, she feels on the verge of remembering something just beyond her grasp. His attention is intense and romantic, and Ellie feels like her soul has known him for centuries. On her seventeenth birthday, on a dark street at midnight, Will awakens Ellie's power, and she knows that she can fight the creatures that stalk her in the grim darkness. Only Will holds the key to Ellie's memories, whole lifetimes of them, and when she looks at him, she can no longer pretend anything was just a dream.

Now she must hunt.
Ellie has power that no one can match, and her role is to hunt and kill the reapers that prey on human souls. But in order to survive the dangerous and ancient battle of the angels and the Fallen, she must also hunt for the secrets of her past lives and truths that may be too frightening to remember.
Review
Andye has been begging me to read this book for a couple of months now, and either I forgot or got busy. A long story short, I received Angelfire and two days later I finished it! Consumed it! Devoured it! Loved It! Andye only knows me too well.
I have read a lot of angel books, but this one blew me away. My poor husband and family, have been so ignored, it's not even funny. I actually feel a tad remorse, that is until I met Will!
Oh, you don't know Will??? Let me do the honors... (thanks to my imagination)
MEET Will!
This is the guy who I imagined as Will. YES, take a long look! Tall, Dark and handsome with green eyes. Let me explain... Ellie, the main beautiful, teenage, redhead, who basically saves the day, is the Preliator. The Preliator is the one who kills all the bad guys (demons/reapers) so they stop killing innocent people and eventually destroys mankind. Will is her guardian, he is here on earth for one thing; to protect Ellie and help her with her mission. Apparently, Ellie has been there done that before... saving mankind. However, she doesn't remember this time. Ellie is incarnated every time she dies (she's five hundred years old). Only, this time (when Will appears) she is seventeen and it takes her much longer to remember who she is and what she must do. Will tries very hard to get Ellie to remember who she is. He is extremely patient and kind. While he is trying to get her to remember, she falls hard for this mysterious guy. Only she's known him for hundreds of years, and doesn't realize it! She feels very drawn to him for some reason. (I wouldn't need a reason, personally)
Will, Ohhhh, Will... seriously give me a second. 1-2-3-4-5-6-7...... O.K. you know how most YA teen books you read, the main good lookin' guy is seventeen-ish and you feel guilty thinking he's hot??? Well, not in this book! Will is in his early twenties and I now have one of the biggest book crushes ever. I know, I'm sorry, I'm not talking about Ellie, and how she's a freaking kick-butt chick who tries to be a normal teen , gets grounded during the day and fights reapers at night. However, Will being Ellie's guardian, tries her help her with her memory and teaches her to fight again. Ellie might be the savior for all mankind, but Will is Ellie's savior, and without him she could not do her job.
I am randomly going to tell you how much I liked this book and talk about Will. I found myself wanting a guardian while reading this book. (preferably Will). Courtney Allison Moulton did a fantastic job writing this book. She knows how to set up an amazing, action sequenced storyline and does one-heck-of-a-job with developing all the characters, so you really care for them. Will. I really did liked Ellie's character, she was funny, cute, smart and willing to do whatever it took to save all mankind. I loved the fact that she was in high school, going to parties and trying to be a normal teenager while trying to be who she really is... A Preliator.
Top ten most romantic Will sayings of Angelfire:




10. "You're such a girl."

9. "You have to be more confident in yourself, believe you can do it."

8. "You're coming back to me."

7. "You drive me crazy sometimes."

6. "as you wish"

5. "I don't follow you around all the time."

4. "I'm your soldier, your protector."

3. "I will die for you one day."

2. "Don't forget that I will always love you."

1. "Just call me Will"
READ Angelfire, if you love romantic paranormal, your would be insane not to start this series. The writing, storyline, plot, characters are all very well done. Don't forget, Will is mine :)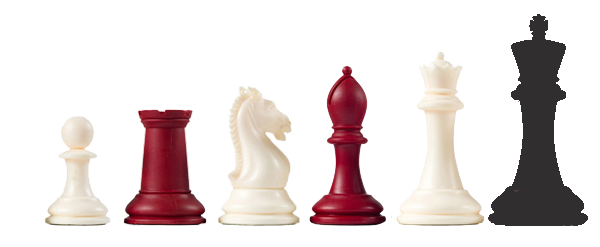 I dedicate these five chess pieces to Will! (you're not surprised, are you?)
Profanity - Moderate
Sexual - Moderate
Violence - Heavy
For full content info of Angelfire GO to Parental Book Reviews. (PBR)