Reading level: Young Adult
Hardcover: 400 pages
Publisher: Candlewick; 1St Edition edition (August 25, 2009)
Language: English
ISBN-10: 0763637076
ISBN-13: 978-0763637071
Buy the book:
Amazon
Visit the site:
Daniel & Dina
A devilish debut by a brother-sister team invites us into the world of the elite Marlowe School, where some gifted students are having a hell of a year.



One night, in cities all across Europe, five children vanish — only to appear, years later, at an exclusive New York party with a strange and elegant governess. Rumor and mystery follow the Faust teenagers to the city's most prestigious high school, where they soar to suspicious heights with the help of their benefactor's extraordinary "gifts." But as the students claw their way up — reading minds, erasing scenes, stopping time, stealing power, seducing with artificial beauty — they start to suffer the side effects of their own addictions. And as they make further deals with the devil, they uncover secrets more shocking than their most unforgivable sins. At once chilling and wickedly satirical, this contemporary re-imagining of the Faustian bargain is a compelling tale of ambition, consequences, and ultimate redemption.


Madame Vileroy – Beautiful Governess who kidnaps the five children at a young age and gives them their gifts/wish for something in return.
Christian – Even with the smallest of touch, he could steal whatever he needed to from anyone. He could take anything and no one would know. Example: He can steal energy from anyone, putting them into a coma, just from a single touch.
Valentine - Could turn back time, to make it his perfect scenario. Ex. If he said something wrong to a girl, he could rewind time and start over.
Bicé - She was quiet, invisible, master at hiding. She spoke a hundred different languages.
Belle – She had given up everything to be beautiful, to be loved, and in gaining beauty became repugnant, rotting inside, just a pretty shell.
Victoria – cheating, she can read peoples thoughts and then use it to her advantage, in a very evil way.
I had actually pretty high expectations for this book. I enjoy a re-telling of classics like this one. Checkout
Faust on Wikipedia
if you're unfamiliar with this one. Selling your soul to the devil for a gift/wish can have great potential, for a storyline. I know Another Faust and it's sequel Another Pan have been pretty popular amongst YA teen books. So naturally I wanted to review them. Well, I wasn't that crazy about this book. I found Another Faust slow and hard to follow. The characters gifts were not really explained in the beginning, so this left me guessing a lot on what each teens specialty was. I liked the idea of the storyline and I felt the authors did an O.K. job in the beginning defining where each character was from. But setting up the plot, was kind of messy. Closer to the middle it started to fizzle for me, the characters and the plot. This book had a sadness about it, I can't explain it.
The teens would attend extravagant parties, theaters and even school where they would use their gifts on others, to manipulate and get what they wanted. This scenario became a little boring. Nothing ever really was climatic for me. Close to the very end was when everything happened, it became very clear which side each character was on and who Madame Vileroy really was. The constant arguing against the five teens became annoying. There always seem to be turmoil and fighting with each other in almost every conversation.
I did like several scenes. I loved the description of their NYC apartment. I liked how you actually felt the coldness and utter depravity of Madam Vileroy. My favorite character was Bicé, she was the quietest one. However, you could tell there was more to her, than meets the eye. Sadly, the authors did not develop her character as they should have. I loved the fact that she came out her shell somewhat and realized her strength closer to the end of the book.
I know that when it I read a paranormal book, I want tons of action, romance and tense moments. I know every book will not have a perfect mix of all those things. I did feel this book could have used a little more of those things. If you like a slow paced paranormal, you will probably enjoy reading Another Faust. As for me it was just O.K., I believe the authors missed a great opportunity this book, it had great potential. Again, just a little slow for me. I will read Another Pan, I am curious to see if that book meets more of my criteria. Hmmm, I wonder what classic tale that one is about?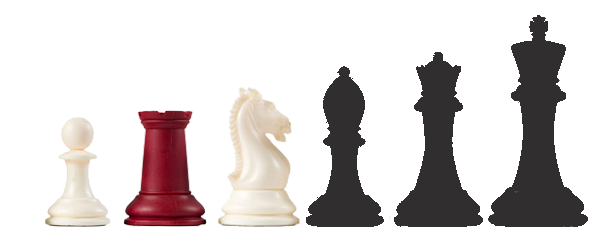 Profanity - mild
Sexual - (sex implied)
Violence - moderate
For full Content of this book go to Parental Book Reviews.