WHEN COLORS BLEED
is a short story collection that features three unique colors: love, loss, and regret. Both palpable and haunting, each story is a glimpse into human frailty and desperation.

BABY BLUE:
Casey never had any luck with men, even though she was employed by one of the finest clothing stores in New England and saw attractive, "sure kinds" strolling through her section every day like clockwork. At twenty-three years old, she has given up on her dreams of the spotlight, of finding love, and of ever getting out of the small town she reluctantly calls home. But one rainy afternoon, Thomas Rayford, a very unusual and kind stranger, stumbles into her life looking for an odd, baby blue suit. One thing is certain: Casey, the twenty-three-year-old dreamer stuck in a line, will never be the same.

VANILLA RED:
From his cold hell in Block C, a nameless man unfolds this twisted tale. This is the story of a man who becomes something else. A man who had a father once. A man who loved once. "They want to know why. They want a reason," he confesses. "But nobody likes the reasons. They're like unwanted children or cancers with no cure. A reason is a justification, an excuse so we can't be blamed. But I know what it is I've done, and there is no reason that can take it back." So begins Vanilla Red, a confession, a story, a prayer, or perhaps a drip of dark truth in the batter of humanity. Take a look inside and tell me what color you see.

THE MAN IN THE COLORED ROOM:
Colin awakens in a room, jittery, afraid, and confused. He knows not how he got here, who brought him, or why. And the only thing waiting for him is a hot cup of coffee and a seemingly flawless room that bleeds colors. As an architect, he understands that no room is perfect, but somehow this anomaly has crawled through the cracks and pushed the limits of perfection. No seams. No lines. No windows. Enter a bald man in a suit. Once he steps through the door, he makes the colors disappear with the push of button. His name is Jack, and he claims to be a friend. Still unsure of anything, Colin wages war with his mind, with a dark truth he isn't ready to accept, and with Jack. In the moments that follow, Jack asks Colin a series of questions, questions that will reveal the where, the how, and the why of his arrival.
Let me start off by saying that I absolutely love the way Estevan Vega writes.
His writing style is so poetic and it just blows me away at how talented he is.
So I was kinda disappointed with the first short story, BABY BLUE.
It was very well written, but I didn't love the story.
I found it completely pointless and when it ended I was kind of happy to move
The second story VANILLA RED on the other hand was so amazing.
This story I did not want to end.
I thought it was very interesting how Estevan Vega didn't give anyone names,
and yet it worked out to be an incredible short story.
The last story, THE MAN IN THE COLORED ROOM, was fantastic.
I was practically on the edge of my seat the entire time, biting my nails, and
telling anyone trying to talk to me to be quite.
The story was so interesting and I loved every bit of it.
WHEN COLORS BLEED is a very quick, lovely read!
I can't wait to read more of Estevan Vega's writing in the future.
BABY BLUE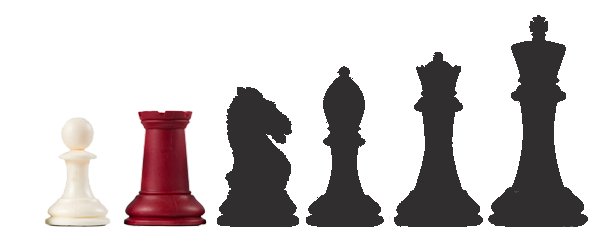 THE MAN IN THE COLORED ROOM