Today, as part of The Cornucopia of Dystopia event, we are excited to bring you an interview with the very clever Megan McCafferty, author of
The Jessica Darling Series
, and upcoming Dystopia,
Bumped
! If you'd like to read my review of Bumped, you can find it
here
.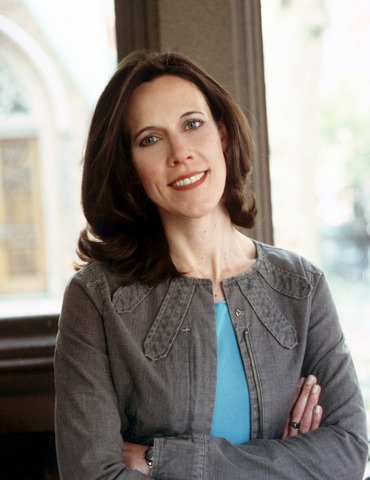 • Describe your book to us in five words.
The last time I answered this question I said: Only teens can get pregnant. So as not to repeat myself, I'll say: Heathers meets The Handmaid's Tale.
• What made you decide to write a dystopian novel?
Well, the truth is I didn't set out to write a dystopian novel. Though there are certainly dystopian elements, I think BUMPED is more accurately described as satirical futuristic fiction. In any case, I didn't focus on genre. I just thought about the story and the best way to tell it.
What sets your book apart from the other dystopians that are out there right now?
I think the humorous tone sets BUMPED apart. It can be unsettling for some readers who expect dystopian novels to be grim and some might argue that such a serious subject shouldn't make you laugh. I think the humor makes this apocalyptic scenario even more horrifying.
• I really love the cover! Did you get any say in how it looked?
Me too! I had absolutely no influence on it. I love that it looks like nothing else on the shelves.
• How much did your own life experiences affect your writing?
Well, I certainly drew more from my own life when writing the Jessica Darling series. But everything in BUMPED is inspired by the real world. I did more than a year's worth of research before I even started writing (you can go to my Goodreads page and look for my "research for bumped" shelf) because I wanted even my craziest notions to be rooted in truth.
• Are you working on anything now? Can you tell us about it?
I'm working on the sequel to BUMPED--I hope you don't have to wait too long for it! There won't be a third book, so no worries about another cliffhanger. As for what comes next, I'm not sure. I just hope whatever it is has an audience eager to read it.
Thanks so much, Megan for answering our questions! I know there are a TON of people anxious to get their hands on your book!
Bumped releases May 1, but you can
pre-order
it now!