So I've had multiple people in my life who have said to me, "I haven't finished the series because I just don't want it to END! And if I finish it, it will be OVER!!"
I have to admit, I never understood this. I was pretty sure that was just their excuse for not finishing a series, and they just couldn't admit they didn't like it that much. Or maybe they're just lazy.
The thing is, I HAVE TO KNOW. I can't STAND not knowing. The more I love a book/series, the faster I read it. And even though I'm enjoying the whole book, I'm really just dying to know how it ends. That's not to say that I always finish series. As I've said before,
I actually suck at finishing series
. But if I don't finish it, that probably means that I wasn't that into it. Because if I WAS that into it, I couldn't stand the NOT KNOWING.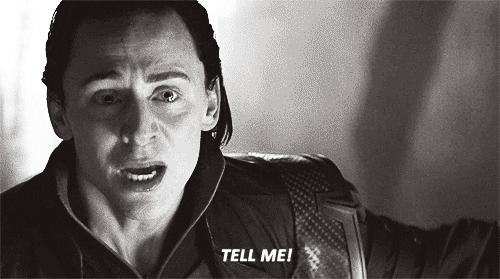 But this week something happened. I was reading
RUIN & RISING
(The last book in the
Shadow & Bone
trilogy), and I got close to the end, and THINGS OCCURRED, and I got scared. So I put the book down for a couple of days, because I couldn't face what I was afraid of . . . And then it happened . . . I
stayed
in the "world" the entire time. It was like, even though I wasn't actually reading it, it was still happening. And I think I kind of understood what all you crazy people meant. As long as I didn't finish it, the story was still active. I kind of liked it!
Of course that only lasted like three days until I couldn't take it any more. So I picked it up and devoured the ending and it was perfection and I loved it and you should read it.
So, the moral of the story is: You're crazy. But I kind of understand you now. ;P
LOVE YA! :D