Hello Lovers of YA!
Last year I finally convinced Andye to do the
Little Black Dress Project
with me--a fundraiser and personal challenge to be intentional about ending modern day slavery (A.K.A., human trafficking). You can go back to all her posts on Reading Teen from March 2015 and see how awesome she is yourself. Or maybe
you
are the amazing ones, as you guys started donating a lot of money to help trafficking victims both around the globe and in our local backyard (because trafficking happens in Northern Virginia too!). If you want to read what Andye
really
thought of the project, though, I really think you should check out
this interview
I just did with her about the LBD Project. (I consider her a BFF and I didn't even know these things!)
In the meantime, I took these not-so-spectacular pics last year for you, yes, you Reading Teen peoples, in my little black dress while holding some YA books that had something to do with slavery.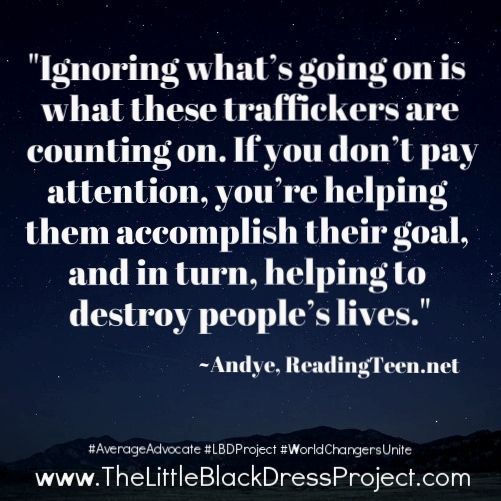 Slavery in YA
Wait--slavery in YA? It might surprise us that there are so many books out there in YA that talk about human trafficking and slavery. Often I'll find slavery in high fantasy, and it is common to find it in dystopian too! Even in contemporary romance, I will sometimes read stories that have "grooming" in them, a tactic traffickers intentionally use to make a teen fall-in-love with them until they are attached by an unhealthy bond, like Stockholm syndrome. Once you become aware of it in books it becomes obvious. Then again, once you become aware of it within our world as a real thing, you start noticing how it could be or even is happening around us:
That magazine salesman was actually being labor trafficked?
That boy is actually grooming her via Facebook?
My clothing and tomatoes come from slaves?
Sex is sold at that local hotel? That metro station? That rest-stop?
Those normal looking teens are sold after school until 6pm?
That nail salon also sells sex?
That spa doesn't pay its workers and withholds their passports?
Although much YA isn't created to shed light on the 20-30 million slaves that exist in the world today, because our favorite stories have injustice, oppression, and even coercion in them, they really can help us become more aware of modern slavery.
Pictures Of Elisa With YA Books
Without further ado, here was one week of me holding one of these YA books: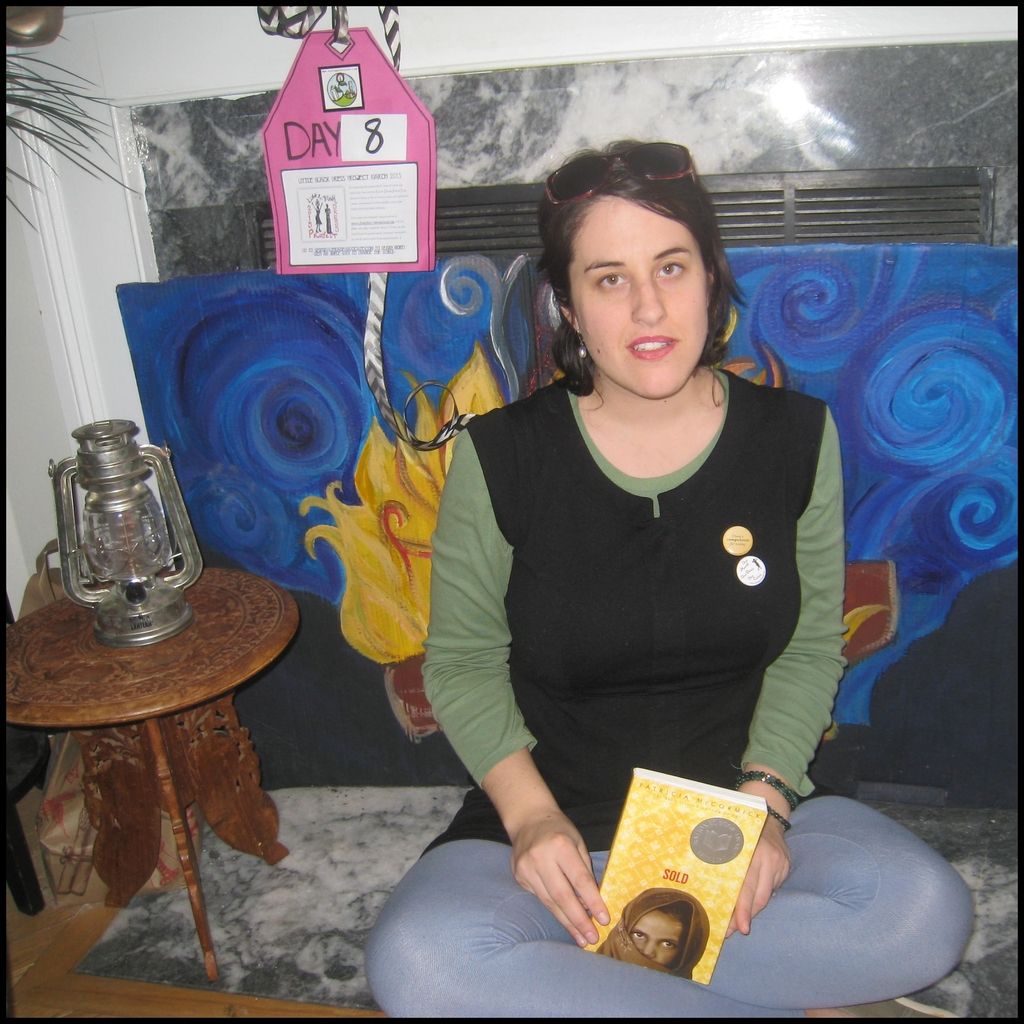 Sold by Patricia McCormick
Trafficked by Sophia Hayes
Trafficked by Kim Purcell
The Winner's Curse by Marie Rutkoski
Wither by Lauren DeStephano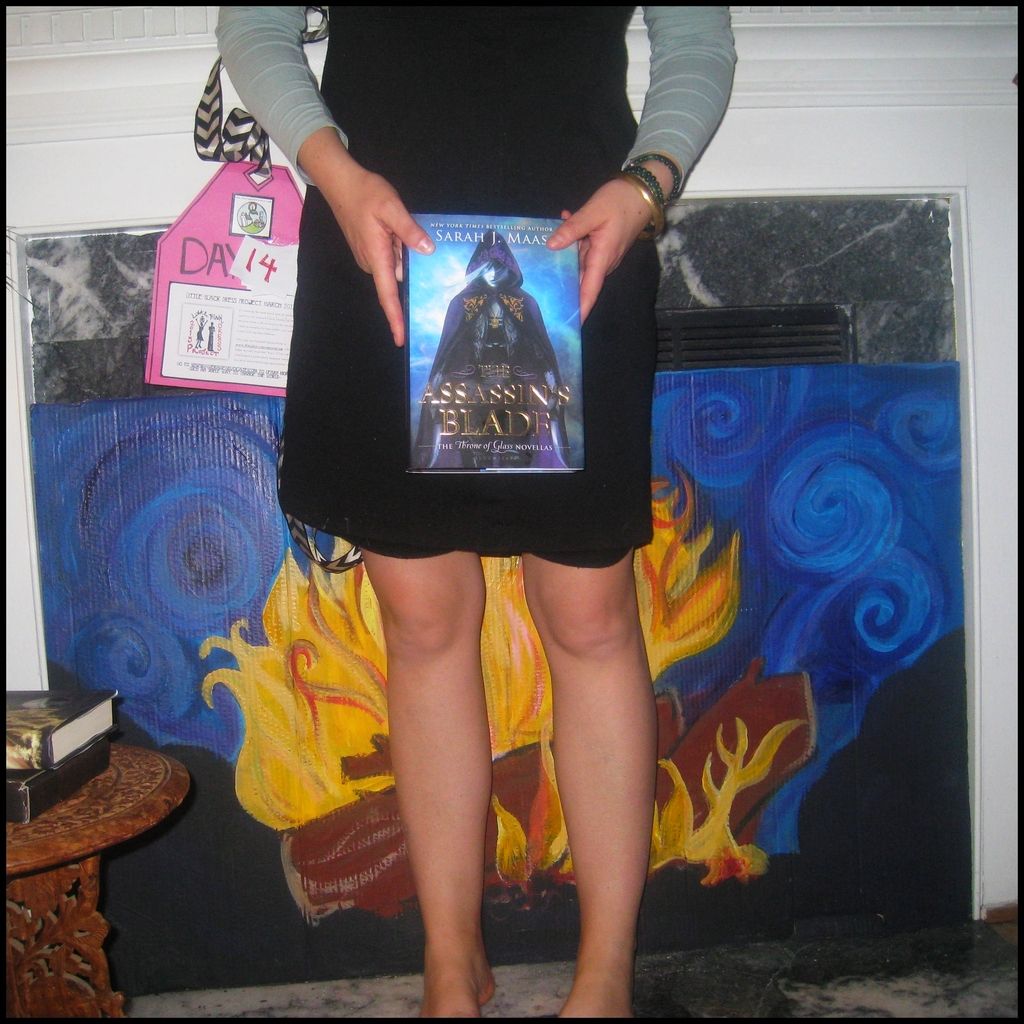 Assassins by Sarah Maas
Hidden by Donna Jo Napoli
I think Andye will continue using YA books during the #LBDProject2016 to help grow our awareness of trafficking, so if you have any ideas of other books that mention slavery, human trafficking, or grooming, please let us know in the comments! Also, if you are interested in learning more about modern day slavery check out these posts on my website
Human Trafficking 101
and
Sex Trafficking 101
. Then, if this irks you even just a little, I encourage you to consider joining us for the
Little Black Dress Project 2016
which starts today! (But you can join us a little late, and no, you don't have to wear a dress, you don't even have to wear black this year. The main thing is that you choose to raise awareness and funds while wearing the same item of clothing daily:
Sign up here
).
---
Ethereally and unequivocally penned by Elisa (
@AverageAdvocate
) who mostly writes for
www.AverageAdvocate.com
,
"Inspiring the average American to change the world."
She occasionally dabbles in fiction hidden among others at
www.LesNomsDePlume.com
and thanks to good people like Andye, is also a YA hobbyist
.
Elisa
also really needs a new picture, because she hasn't had red hair in like, forever.