The purpose of this blog is to provide a place where teens, parents of teens, and people who just love YA books can find reviews on books, find suggestions on what to read (and maybe what not to read), and discuss what they thought about the books. We will talk some about book content, but for the most part, we'll leave the detailed content on the website,
ParentalBookReviews.com
. Our goal is to help people find fantastic books, and to give special attention to awesome books that are "Clean Reads". We hope you find this blog helpful, informational, and most of all enjoyable!
NOW Let's MEET THE GROUP BEHIND READING TEEN...
Hello, we are Andye and Amy.
We have been the best of friends for awhile now and pretty much have had the same vision, as far as starting a book blog. We hope you enjoy Reading Teen as we work hard to bring you the newest reviews and content in YA books.
Hi, I'm Kit, and I'm Andye's daughter. I'm finishing up my senior year of high school and then headed to NYC! My favorite genre is probably chick lit (romantic comedy), but i love to read lots of different types of books.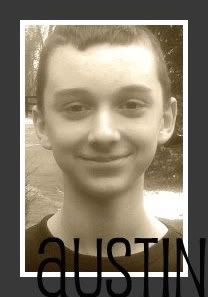 Hello. my name is Austin. I am Amy's son and the only male book reviewer here at reading teen. I am always looking out for some great guy reads. my favorite author is J.K.rowling and I have read the harry potter series eleven times!
Part time reviewers:
Anna
Do you have a question for us? You can ask us email us at Amy[at]Readingteen.net or Andye[at]Readingteen.net