Andye is the owner of ReadingTeen.net, and creator Young Adult DC. She started Reading Teen with her friend and their teenage children as a way to connect with each other and the world of book loving people. YADC was born out of a desire to stay up to date with local events, and hopefully create lasting bookish friendships.
When she's not reading all things Young Adult, you can probably find her on the volleyball court with her daughters, or pushing books on unsuspecting friends. Please don't tell her YA isn't for Adults. That just makes her angry. And you won't like her when she's angry.
You can follow Andye at
Twitter
&
Goodreads
.
PART TIME REVIEWERS:
Hello, my name is Amy. I am a part time reviewer for Reading Teen. Mostly, I make art out of books called Wicked Bookcraft (@wickedbookcraft). Like my page on
Facebook
.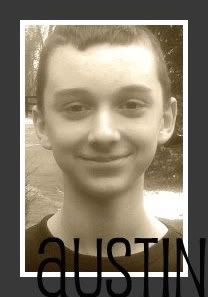 Do you have any questions? You can ask! Email at Andye[at]Readingteen.net